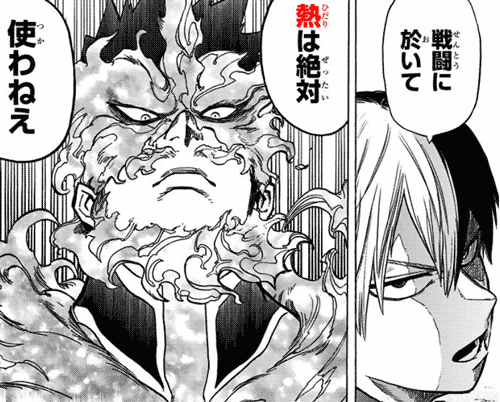 Translation
Context: Todoroki Shouto 轟焦凍 has both cold and heat abilities, which come from the sides of his body: from the right comes cold, from the left comes heat.
sentou ni oite
netsu (hidari) wa zettai
tsukawanee
戦闘に於いて熱(ひだり)は絶対使わねえ
In battle [I] absolutely won't use heat (left).

In other words: he said he won't use "heat," netsu 熱, by saying he won't use the "left" side, hidari 左.
Relevant Articles
File Usage
The file hidari-atsu-todoroki-boku-no-hero-ch28.png has been used in the following articles: