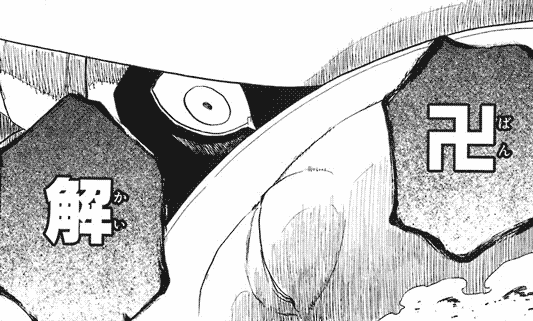 Manga:
Bleach
(Chapter 125, Insanity & Genius)
Translation
bankai
卍解
A made-up word, used in Bleach to refer to the second, final, and full release of the powers of a zanpakutou 斬魄刀, soul-slaying sword.

The first release is called shikai 始解, meaning literally "initial release."
Relevant Articles
File Usage
The file bankai-bleach-ch125.png has been used in the following articles:
Religious symbol and

JK

slang..