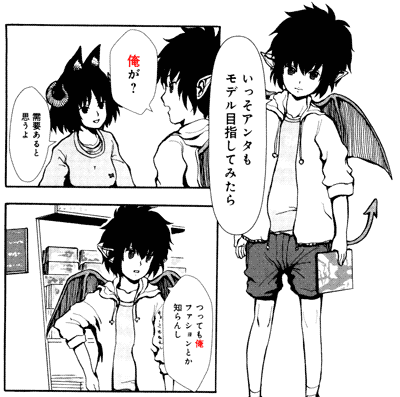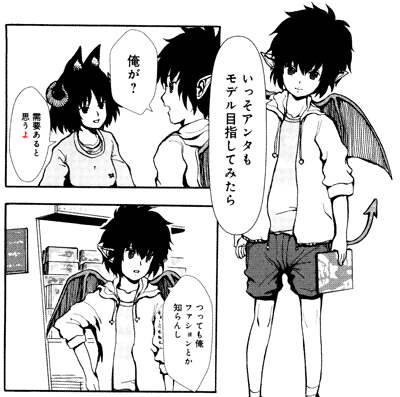 Translation
Context: Gokuraku Nozomi 獄楽希, a monster girl that looks like a boy, checks a fashion magazine that seems to feature one of her friends in the cover.
isso anta mo moderu

φ

mezashite-mitara
いっそアンタもモデル目指してみたら
How about [you] try to become a model, too?

ore ga?
俺が?
Me?
juyou aru to omou yo
需要あると思うよ
[I] think there's demand.

For a model that looks like a boy.

tsuttemo ore fashon toka shiran shi
つっても俺ファションとか知らんし
[Even if you say that], I don't know [anything about] fashion.
Relevant Articles
"You."

俺. "I," "me."

Used to list reasons.
File Usage
The file orekko-centaur-no-nayami-ch03.png has been used in the following articles:
Girl that's actually a boy.