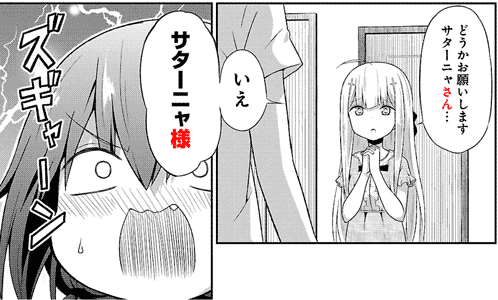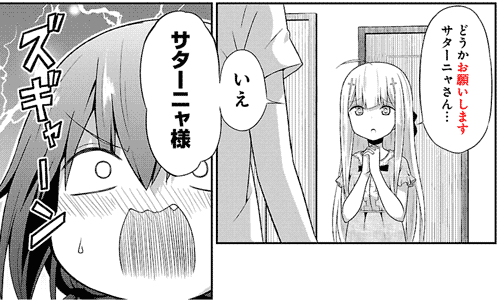 Translation
Context: Raphiel plays Satania like a fiddle.
douka onegai shimasu
Sataanya-san...
どうかお願いしますサターニャさん・・・
Please [do it for me], Satania-san.
ie
Sataanya-sama
いえ サターニャ様
No. Satania-sama.
Here, Raphiel makes Satania feel important by using the ~sama ~様 suffix, which has added reverence. Raphiel only used the suffix here to compel Satania into doing something for her, but nevertheless managed to fawn her over with this display of blatant flattery.
Relevant Articles
File Usage
The file sama-gabriel-dropout.png has been used in the following articles: