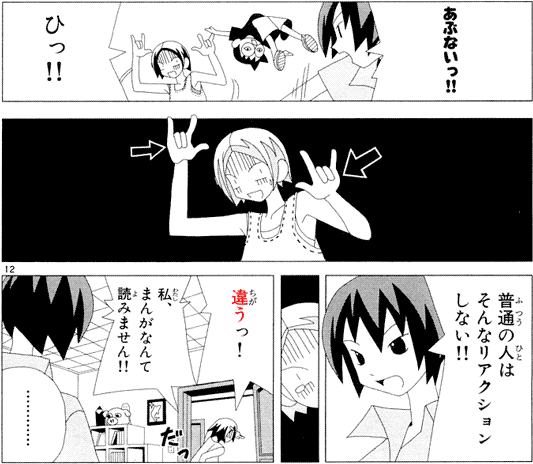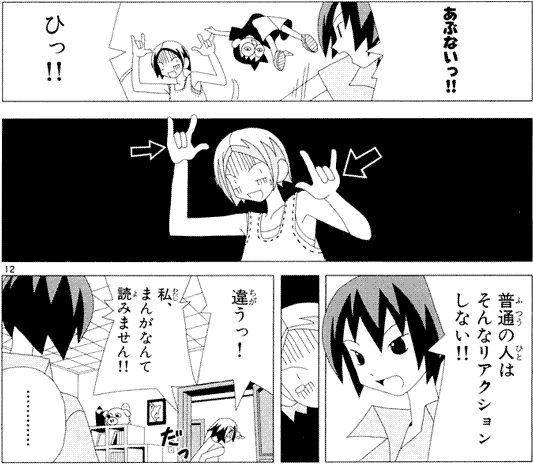 Translation
Context: how to tell someone is a weeb an otaku オタク.
abunai'!!
あぶないっ!!
[Watch out]!!
[It] is dangerous!! (literally.)
hi'!!
ひっ!!
*shriek*
*she does a rumic sign.*

Note: I didn't add the arrows, they were already in the panel.

futsuu no hito wa sonna riakushon shinai!!
普通の人はそんなリアクションしない!!
A normal person doesn't make that sort of reaction!!
chigau'!
違うっ!
[It's a misunderstanding]!
Relevant Articles
こんな, そんな, あんな, どんな, "like this," "like that," "like what."

私, "I," "me."

漫画. Comics.
File Usage
The file chigau-katte-ni-kaizou-ch07-of-vol23.png has been used in the following articles: