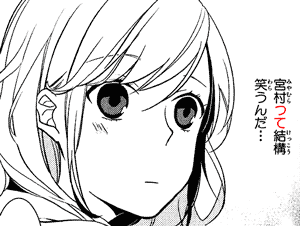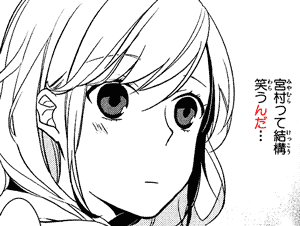 Translation
Context: Hori thinks Miyamura is a reserved, introverted person, who doesn't laugh a lot. Upon seeing Miyamura laugh a lot, Hori thinks:
Miyamura tte kekkou
warau-n-da...
宮村って結構笑うんだ・・・
Miyamura laughs a lot...

The tte って topic marker is used in this monologue because the new information contradicts Hori's previous assumptions about the topic.
Relevant Articles
File Usage
The file tte-topic-marker-horimiya.png has been used in the following articles:
Tenses have to do with the expression of time.