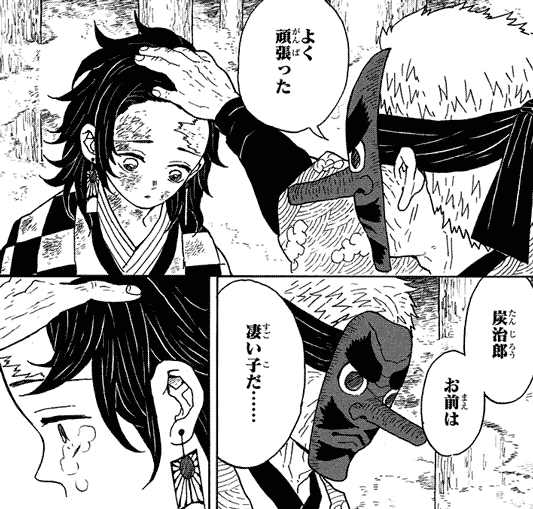 Translation
Context: Urokodaki Sakonji 鱗滝左近次 pats orphan shounen protagonist Kamado Tanjirou 竈門炭治郎 on the head.
yoku ganbatta
よく頑張った
[You] worked very hard. (literally.)
[You did very well].

yoku
よく
Well. Good. Very. (often used to say someone did something well, impressive, or dared to do something.)

ganbaru
頑張る
To work hard. To put effort into doing something. To exert oneself.
Relevant Articles
File Usage
The file head-pat-Kimetsu-no-Yaiba-ch06.png has been used in the following articles: