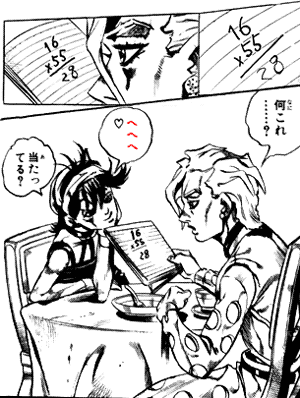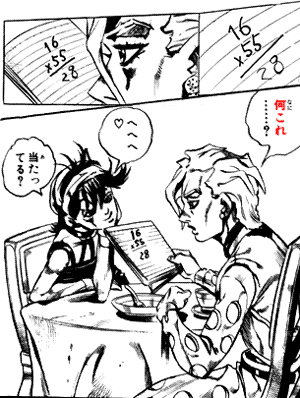 Translation
Context: Fugo フーゴ gives Narancia ナランチャ a math question to solve.
16 × 55 = 28.
*stares puzzledly.*
nani kore......?
何これ・・・・・・?
What is this?
hehehe♡
へへへ♡
*giggle*
atatteru?
当たってる?
[Did I get it right]?

Literally "is it hitting," in the sense of hitting the mark, matching the correct answer.
Relevant Articles
なにこれ, "what is this."
File Usage
The file hehehe-giogio.png has been used in the following articles: