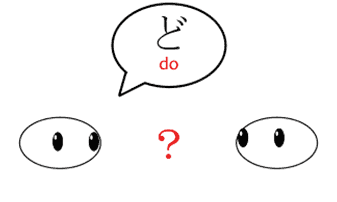 Description
An animated diagram showing how the Japanese demonstrative and interrogative pronouns known as kosoado kotoba こそあど言葉 work.
Relevant Articles
File Usage
The file kosoado-kotoba.gif has been used in the following articles:
こちら, そちら, あちら, どちら.

こいつ, そいつ, あいつ, どいつ.

こなた, そなた, あなた, どなた.

こんな, そんな, あんな, どんな, "like this," "like that," "like what."

この, その, あの, どの.

あなた. "You."