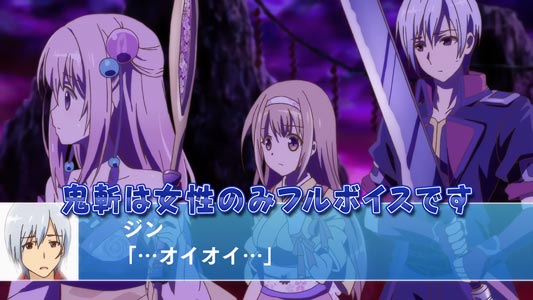 Translation
Context: in the anime adaptation of the MMORPG Onigiri 鬼斬, the male characters don't have voice actors, and every time they talk they just show their lines on screen.
Onigiri wa josei nomi furu-boisu desu
鬼斬は女性のみフルボイスです
In Onigiri, only girls are fully-voiced.

Note: this anime has a trap character, who, obviously, is also voiced.

Jin: "...oi oi..."
ジン「・・・オイオイ・・・」
Jin: "... hey, hey..."
Relevant Articles
File Usage
The file harem-male-character-onigiri.jpg has been used in the following articles: